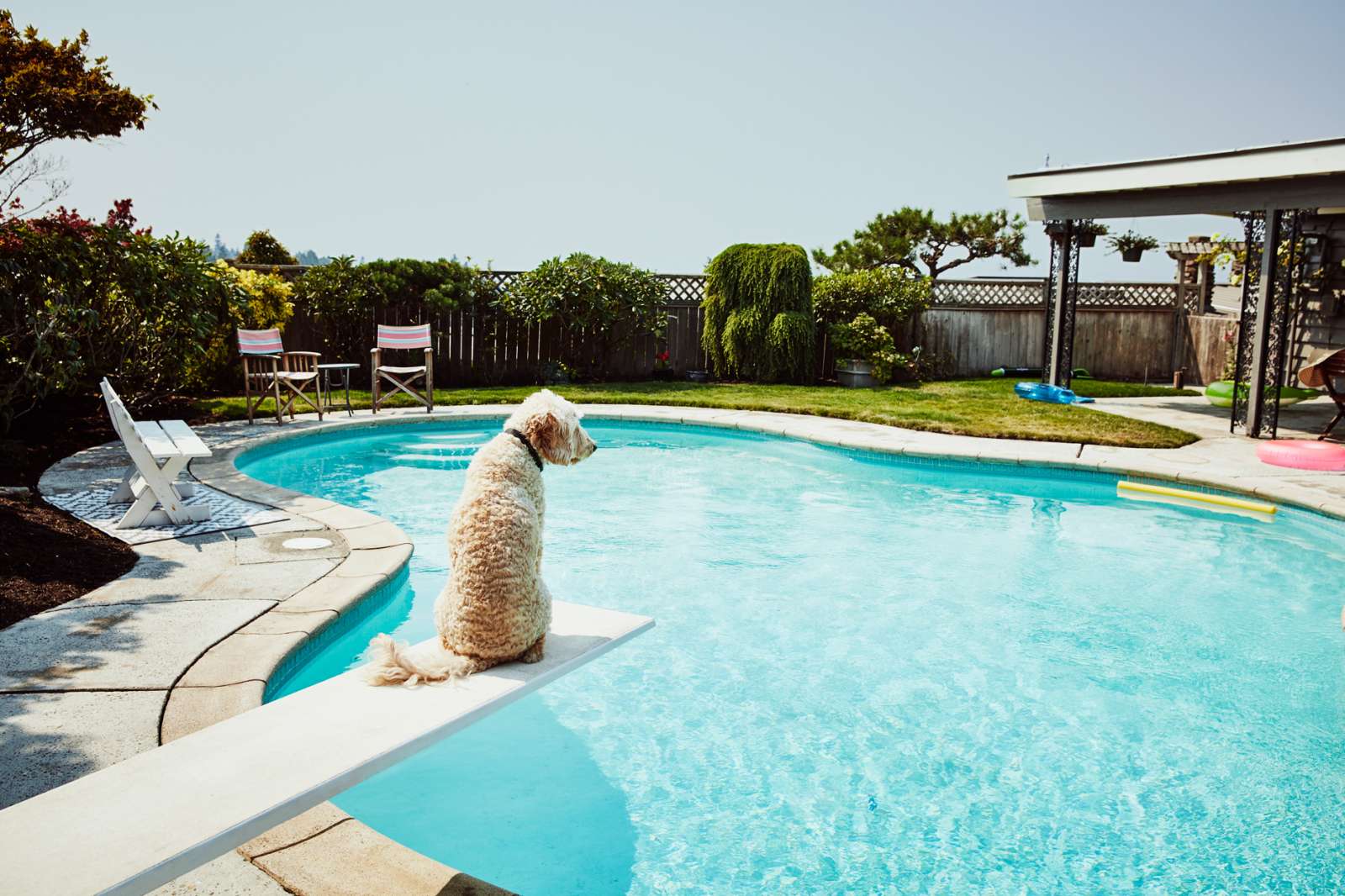 The Pros and Cons of Installing a Pool on a Home
Pools are a popular addition to many homes, providing a source of entertainment, relaxation, and exercise for homeowners and their families. However, while a pool may seem like a dream come true, there are also several factors to consider before making the decision to install one. Here are some pros and cons to keep in mind:
Pros:
Increased Home Value: A well-maintained pool can add value to your home, making it more appealing to potential buyers.

Personal Enjoyment: A pool can provide a place for you and your family to cool off during hot summer months and spend quality time together.

Health Benefits: Swimming is an excellent form of exercise, providing a low-impact workout that can help improve cardiovascular health and reduce stress.

Aesthetic Appeal: A pool can enhance the aesthetic appeal of your home and make it stand out in your neighborhood.
Cons:
High Cost: Installing a pool can be expensive, with costs ranging from $30,000 to $100,000 or more, depending on the size, materials used, and other factors.

Maintenance and Upkeep: Pools require regular maintenance and upkeep, including cleaning, chemical balancing, and repairs, which can add up over time.

Safety Concerns: Pools can be a safety hazard, particularly for families with young children or pets. Fences and other safety features may be required to ensure that accidents do not occur.

Limited Use: Depending on where you live, a pool may only be usable for a few months out of the year, limiting the amount of time you can actually use and enjoy it.

Potential Liability: If someone is injured in your pool, you could be held liable for medical expenses and other damages, making it important to have adequate insurance coverage.
Installing a pool on your home can be a great investment for some homeowners, but it's important to carefully consider the pros and cons before making the decision to move forward. By weighing the potential benefits against the costs and risks, you can make an informed decision that is right for you and your family. If you do decide to install a pool, be sure to work with a reputable contractor and take steps to ensure that your pool is safe and well-maintained for years to come.
Los Angeles Real Estate Market vs. National Average: Which Offers Better Home Appreciation?