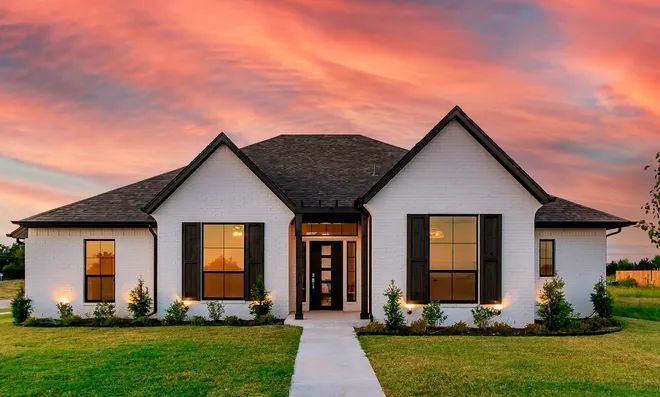 Get Your Home Ready for the Summer with This Handy Checklist
Summer is just around the corner, which means it's time to start thinking about getting your home ready for the warmer months ahead. Whether you're planning to host summer barbecues, enjoy lazy afternoons in your backyard, or simply want to ensure your home stays cool and comfortable, there are a few key things you should do to prepare. Here's a handy checklist to get you started:
Check Your Air Conditioning: Make sure your air conditioning unit is in good working order before the temperatures start to rise. This means cleaning or replacing filters, checking for leaks, and scheduling any necessary maintenance or repairs.

Inspect Your Roof: The summer sun can take a toll on your roof, so it's important to check for any signs of damage or wear and tear. Look for missing or cracked shingles, loose flashing, and other issues that could lead to leaks or other problems.

Prep Your Outdoor Spaces: Get your backyard or outdoor living area ready for summer by cleaning furniture, cushions, and umbrellas, and checking your grill and other outdoor appliances for any necessary repairs.

Do Some Landscaping: Summer is the perfect time to show off your landscaping, so make sure your lawn is looking its best by mowing regularly, trimming bushes and hedges, and planting colorful flowers and other plants.

Check Your Windows and Doors: Keep your home cool and comfortable by checking your windows and doors for any drafts or leaks. Replace weatherstripping or sealant as needed to keep the cool air inside.

Clean Your Gutters: Summer thunderstorms can dump a lot of rain in a short period of time, so it's important to make sure your gutters are clean and in good working order. This will help prevent water damage to your home's foundation or basement.

Stock Up on Supplies: Make sure you have plenty of sunscreen, bug spray, and other summer essentials on hand so you can enjoy the season to the fullest.
By following this checklist, you'll be able to get your home ready for the summer and ensure that you're able to enjoy all that the season has to offer. From relaxing in your backyard to hosting memorable summer barbecues, you'll be able to make the most of your time at home.
Everything's Bigger in Texas: The Phenomenal Growth of Austin over the Last Half-Decade