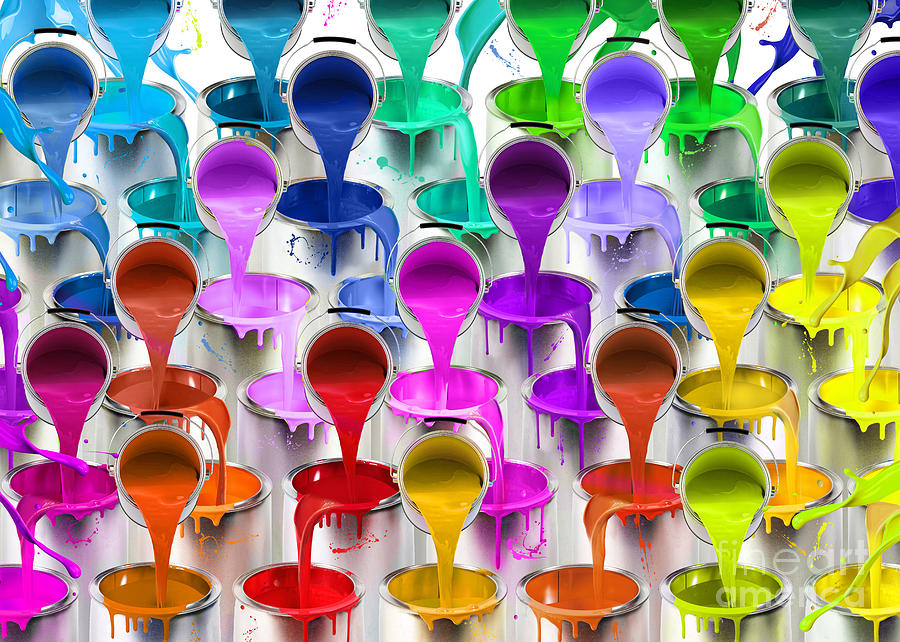 Have you ever walked into a room and immediately felt a sense of calm, excitement, or even sadness? Chances are, the paint color on the walls played a role in your emotional response. Color psychology is the study of how colors affect human behavior and emotions, and it has long been used in marketing, advertising, and interior design. In this article, we'll explore how different paint colors can impact your mood and offer tips for selecting the right colors for your home.
Section 1: Warm Colors Warm colors such as red, orange, and yellow are often associated with energy, excitement, and passion. These colors can increase heart rate, blood pressure, and respiration, making them great for spaces where you want to create a sense of liveliness and activity, like a kitchen or dining room. However, warm colors can also be overwhelming in large doses, so it's important to use them in moderation.
Section 2: Cool Colors Cool colors like blue, green, and purple are known for their calming and relaxing effects. These colors can reduce anxiety and stress levels and are ideal for bedrooms, bathrooms, and other spaces where you want to create a peaceful atmosphere. Lighter shades of cool colors can also make a room feel more spacious and airy, while darker shades can add a sense of sophistication and elegance.
Section 3: Neutral Colors Neutral colors like beige, gray, and white are versatile and timeless, making them a popular choice for both modern and traditional interiors. These colors can create a sense of balance and harmony in a space, and they serve as a great backdrop for other design elements such as artwork and furniture. However, too much neutral can make a room feel bland and uninspired, so it's important to add pops of color through accessories and accent walls.
Section 4: Bold Colors Bold colors like black, deep purple, and bright pink can add drama and flair to a room, but they can also be intimidating for some homeowners. These colors can be used to create a focal point in a room or to add interest to an otherwise neutral space. However, it's important to balance bold colors with more subdued shades to avoid overwhelming the space.
Section 5: Choosing the Right Colors for Your Home When selecting paint colors for your home, it's important to consider the mood you want to create in each room. Think about the purpose of the space and how you want to feel when you're in it. Consider the natural light in the room and how it will affect the color. It's also a good idea to test paint colors on a small area of the wall before committing to a full room to ensure you're happy with the color.
The color of the walls in your home can have a significant impact on your mood and emotional well-being. By understanding the psychology of color and selecting the right hues for each room, you can create a space that feels comfortable, inviting, and reflective of your personality. Whether you prefer bold and bright or soft and subtle, there's a paint color out there that can help you achieve the look and feel you want in your home.