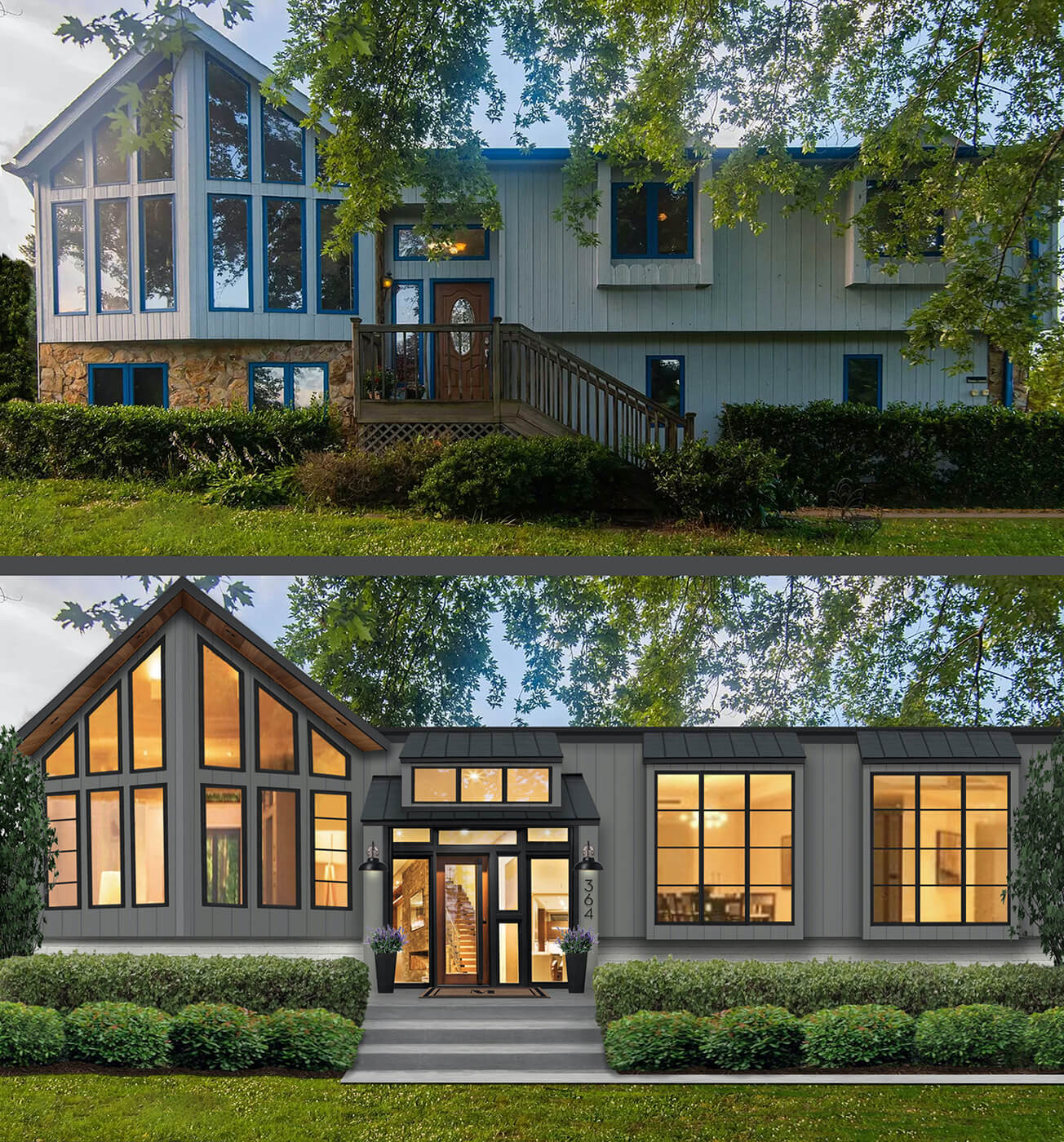 The exterior of a house is the first impression visitors get of your home. While the interior may be more important, the exterior can be equally significant. If you're thinking of doing some upgrades to your home's exterior, there are several options to consider. Here are some of the best upgrades you can do on the exterior of your house.
Landscaping Landscaping can be one of the most significant upgrades to the exterior of a house. Properly maintained and manicured landscaping can increase the value of your property and make your home more visually appealing. Some popular landscaping upgrades include adding flower beds, planting trees or shrubs, and installing outdoor lighting.

Painting A fresh coat of paint can go a long way in improving the look of your home's exterior. Consider repainting the entire house or just the trim and shutters. Neutral colors are popular choices, but bold colors can add personality and make your home stand out.

Siding Replacement Replacing the siding on your home can be a significant upgrade, especially if your current siding is old and worn. There are several types of siding to choose from, including vinyl, wood, and cement fiber. Vinyl siding is a popular option because it's low maintenance and comes in a variety of colors.

Roof Replacement Replacing your roof may not be the most exciting upgrade, but it's one of the most important. A new roof can improve the energy efficiency of your home and protect it from the elements. Asphalt shingles are the most popular type of roofing material, but metal and tile roofs are becoming more popular.

Window Replacement Replacing your windows can have a significant impact on the look and energy efficiency of your home. Old, drafty windows can make your home feel uncomfortable and increase your energy bills. Upgrading to energy-efficient windows can improve your home's curb appeal and save you money on your energy bills.

Outdoor Living Spaces Outdoor living spaces have become increasingly popular in recent years. Adding a patio, deck, or screened-in porch can give you more living space and increase the value of your home. Outdoor kitchens, fire pits, and water features are also popular upgrades.

Garage Door Replacement Replacing your garage door can be a quick and easy upgrade that can significantly improve the look of your home's exterior. There are several styles and materials to choose from, including wood, steel, and aluminum. A new garage door can also improve the security of your home.
While there are many upgrades you can do on the exterior of your house, it's important to consider the pros and cons of each. Some upgrades, like landscaping and painting, are relatively easy and affordable, while others, like roof replacement and siding replacement, can be more costly. Before making any upgrades, it's important to consider your budget, the value of your home, and your personal preferences. By taking the time to make the right upgrades, you can improve the look and value of your home for years to come.