South Congress street, or SoCo as the locals call it, is one of the most vibrant and eclectic neighborhoods in Austin. It's a place where you can find live music, delicious food, quirky shops, and stunning views of the downtown skyline and the Capitol. Whether you're a visitor or a resident, there's always something new and exciting to discover on South Congress. Here are some of the highlights of this iconic street:
Dining: South Congress has a diverse and mouthwatering array of restaurants to suit every taste and budget. You can start your day with a breakfast taco and an iced turbo coffee at Jo's Coffee, where you can also snap a photo with the famous "I love you so much" mural. For lunch, you can choose from burgers, pizza, tacos, Cuban, Mediterranean, seafood, and more. Some of the popular spots include Hopdoddy Burger Bar, Home Slice Pizza, Guero's Taco Bar, Habana SoCo, Aba, Perla's Seafood & Oyster Bar, and Joann's Fine Foods. For dinner, you can treat yourself to an intimate omakase experience at Otoko, a 12-seat Japanese restaurant that requires reservations months in advance. Or you can enjoy a casual meal at The Meteor, a cafe that combines coffee and food with cycling culture. And don't forget to save room for dessert at Amy's Ice Creams, where you can sample classic and inventive flavors of ice cream and frozen yogurt.
Nightlife: South Congress is also a great place to enjoy some live music and drinks after dark. You can catch some legendary blues and rock acts at The Continental Club, one of the oldest live music venues in Austin. Or you can groove to some soul and R&B at C-Boy's Heart & Soul, which also features a Japanese-inspired lounge upstairs called The Jade Room. If you're feeling adventurous, you can sing your heart out at Ego's, a cozy dive bar with nightly karaoke. Or you can relax with a michelada or a margarita at Hotel San José or Guero's Oak Garden, both of which often have live music on their patios.
Shopping: If you're looking for some unique and locally made souvenirs, South Congress has plenty of boutiques and shops to explore. You can find everything from jewelry and clothing to art and home goods at Music Lane, a chic shopping complex that houses brands like Warby Parker, Lululemon, Le Labo, and more. You can also browse the handcrafted paper goods, artwork, and gifts at Letterpress PLAY, or indulge your sweet tooth at Big Top Candy Shop, a carnival-themed store with candy and chocolate galore. For some fun and quirky items, check out Monkey See Monkey Do!, where you'll find novelty gifts, toys, and board games. Or visit Parts & Labour, where you'll find tees, art, and home decor made by Texas-based artists and artisans. And if you want to embrace your inner cowboy or cowgirl, head to Allens Boots or Maufrais Hats for some western wear and accessories.
South Congress street is more than just a street - it's a destination that showcases the best of Austin's culture and spirit. It's a place where you can eat well, shop well, and have fun well. So next time you're in town, don't miss the chance to experience this lively and colorful neighborhood for yourself.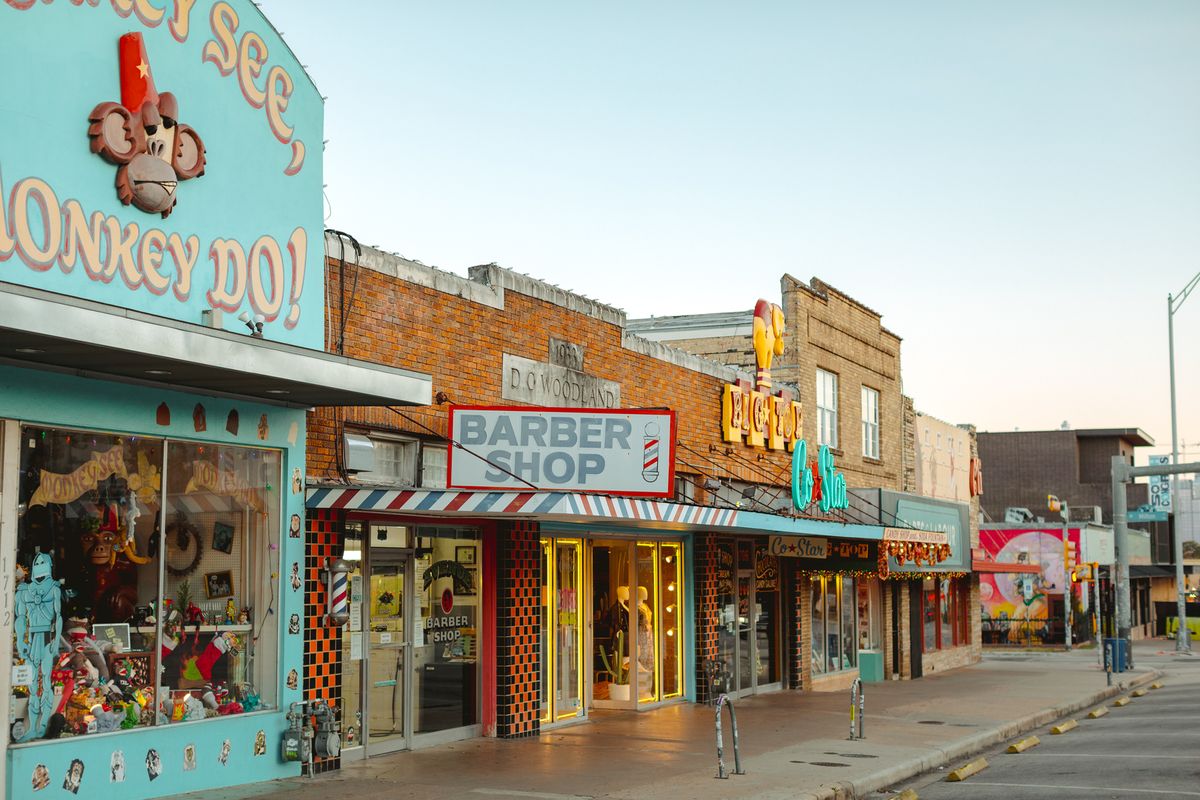 How to Avoid Common Pitfalls When Buying a Foreclosure
What Makes Westlake the Most Desirable Neighborhood in Austin