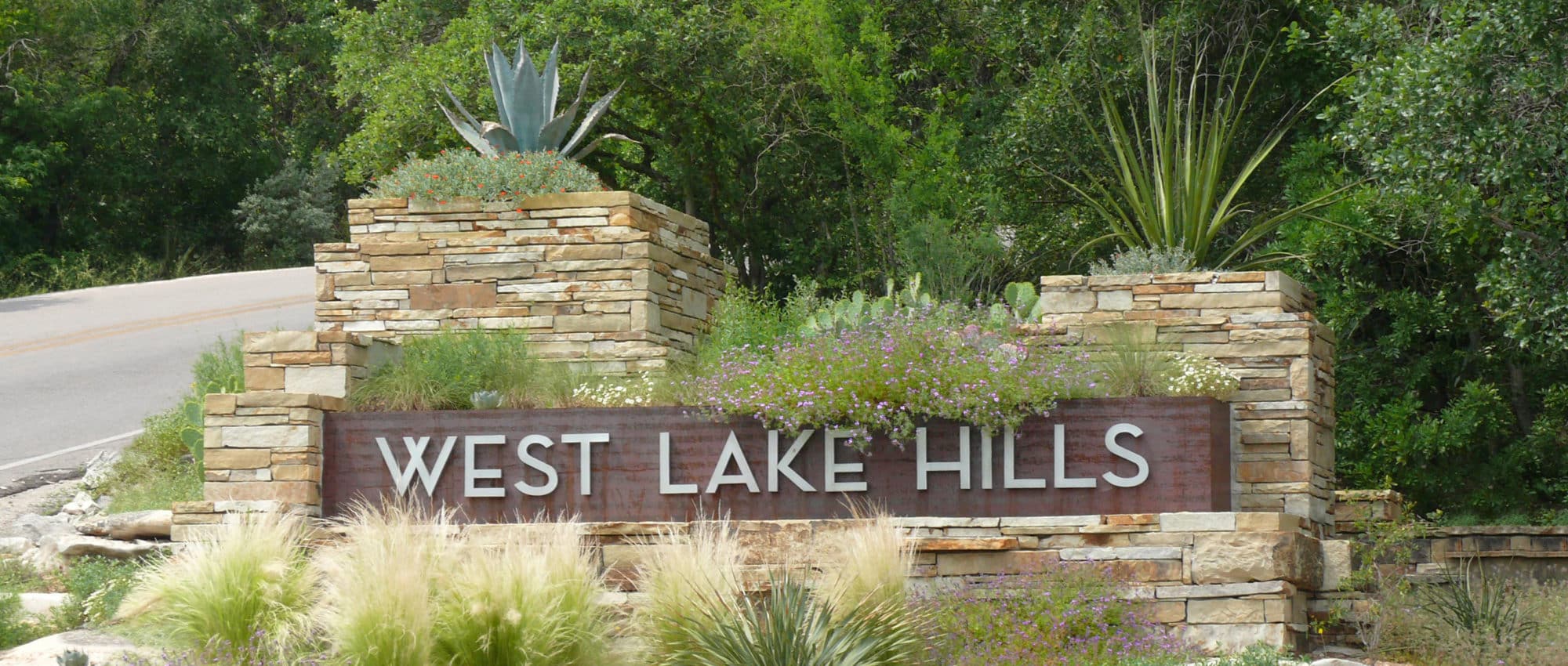 Westlake is one of the most desirable and affluent neighborhoods in Austin, known for its luxury homes, scenic views, and top-rated schools. Located about 10 miles northwest of downtown, Westlake offers a peaceful and secluded lifestyle with easy access to the city's amenities and attractions. Whether you're looking for outdoor recreation, fine dining, or high-end shopping, Westlake has something for everyone. Here are some of the highlights of this prestigious neighborhood:
History: Westlake was originally a rural community that developed around the West Lake Hills town center in the 1950s. The area was annexed by the city of Austin in the 1980s, but retained its own identity and character. Today, Westlake is home to about 30,000 residents who enjoy a high quality of life and a strong sense of community.
Location: Westlake is located in the 78746 zip code of Travis County, bordered by the Colorado River to the east and south, Loop 360 to the west, and Lake Austin to the north. The neighborhood is divided into several smaller subdivisions, such as Davenport Ranch, Lost Creek, Rollingwood, Rob Roy, and Barton Creek. Westlake is about 15 minutes away from downtown Austin by car, and about 25 minutes away from Austin-Bergstrom International Airport.
Real Estate: Westlake is one of the most expensive neighborhoods in Austin, with an average home price of $2.3 million1. Homes in Westlake are large and spacious, sitting on expansive lots with lush landscaping and stunning views of the hills, lake, or golf course. The architectural styles range from traditional to contemporary, with features such as pools, spas, outdoor kitchens, wine cellars, and media rooms. Some of the homes are gated and offer extra security and privacy. Westlake attracts buyers who are looking for luxury, exclusivity, and convenience.
Schools: Westlake is served by the acclaimed Eanes Independent School District (EISD), which is consistently ranked among the best school districts in Texas and the nation. EISD has nine schools: six elementary schools (Barton Creek Elementary School , Bridge Point Elementary School , Cedar Creek Elementary School , Eanes Elementary School , Forest Trail Elementary School , Valley View Elementary School), two middle schools (Hill Country Middle School , West Ridge Middle School), and one high school (Westlake High School). All of the schools have excellent academic ratings and offer a variety of extracurricular activities and programs. Westlake High School is especially known for its outstanding performance in academics, athletics, arts, and robotics.
Dining: Westlake has a diverse and delicious array of restaurants to suit every taste and occasion. You can start your day with a breakfast taco and a coffee at Taco Deli or Trianon Coffee , both local favorites. For lunch or dinner, you can choose from burgers, pizza, tacos, sushi, Thai, Mediterranean, seafood, steakhouse, and more. Some of the popular spots include Jack Allen's Kitchen , The Grove Wine Bar & Kitchen , Sway , Marye's Gourmet Pizza , Lupe Tortilla Mexican Restaurant , Las Palomas Restaurant & Bar , Blue Dahlia Bistro , Aba , Otoko , Joann's Fine Foods , The Meteor , Perla's Seafood & Oyster Bar , and Home Slice Pizza . And don't forget to save room for dessert at Amy's Ice Creams or Lola Savannah Coffee Lounge .
Shopping: Westlake has plenty of options for shopping enthusiasts who are looking for unique and locally made items. You can find everything from jewelry and clothing to art and home goods at Music Lane , a chic shopping complex that houses brands like Warby Parker , Lululemon , Le Labo , and more. You can also browse the handcrafted paper goods, artwork, and gifts at Letterpress PLAY , or indulge your sweet tooth at Big Top Candy Shop , a carnival-themed store with candy and chocolate galore. For some fun and quirky items, check out Monkey See Monkey Do! , where you'll find novelty gifts, toys, and board games. Or visit Parts & Labour , where you'll find tees, art, and home decor made by Texas-based artists and artisans. And if you want to embrace your inner cowboy or cowgirl, head to Allens Boots or Maufrais Hats for some western wear and accessories.
Recreation: Westlake is a great place for outdoor lovers who enjoy hiking, biking, boating, golfing, or just relaxing in nature. You can explore the scenic trails at Wild Basin Wilderness Preserve , which offers 2.5 miles of hiking paths through woodlands and streams1. You can also visit Zilker Park , which is home to Barton Springs Pool , a natural spring-fed pool that stays at a refreshing 68 degrees year-round1. Or you can head to Lake Austin or Lady Bird Lake for some water activities such as kayaking, paddle boarding, fishing, or cruising. If you're into golfing, you can play at some of the best courses in the area, such as Lost Creek Country Club , Barton Creek Resort & Spa , and Austin Country Club . Westlake also has some of the best public golf courses in the state, such as Falconhead Golf Club and The Golf Club at Star Ranch 2.
Culture: Westlake is not only a place to live, but also a place to learn and grow. The neighborhood has a rich cultural scene that offers opportunities for education, entertainment, and inspiration. You can visit the Westbank Community Library , which has a collection of over 100,000 books, DVDs, CDs, and audiobooks, as well as programs and events for all ages3. You can also check out the One World Theatre , which hosts concerts and shows featuring local and international artists in a variety of genres3. Or you can admire the art and architecture at The Contemporary Austin - Laguna Gloria , which is a historic villa and sculpture park on the shores of Lake Austin3.
Community: Westlake is more than just a neighborhood - it's a community that cares about its residents and its environment. The neighborhood has several organizations and events that foster a sense of belonging and civic engagement. You can join the Westlake Chamber of Commerce , which promotes local businesses and hosts networking and educational events3. You can also participate in the Westlake Golf Classic , which is an annual fundraiser for the chamber that offers an experience at one of the region's premier golf courses3. Or you can support the Eanes Education Foundation , which raises funds for the Eanes ISD schools and teachers3.

Westlake is one of the most desirable and affluent neighborhoods in Austin, offering a peaceful and secluded lifestyle with easy access to the city's amenities and attractions. Whether you're looking for luxury homes, scenic views, top-rated schools, fine dining, high-end shopping, or outdoor recreation, Westlake has something for everyone. If you're interested in living in this prestigious neighborhood, contact Smart City today. They are a free, hyper-personalized apartment locating service that will help you find the best place for your needs and budget. They will also help you with the leasing process and connect you with utility, internet, renter's insurance, and other services once you move in. Don't miss this opportunity to experience the best of Austin living in Westlake.