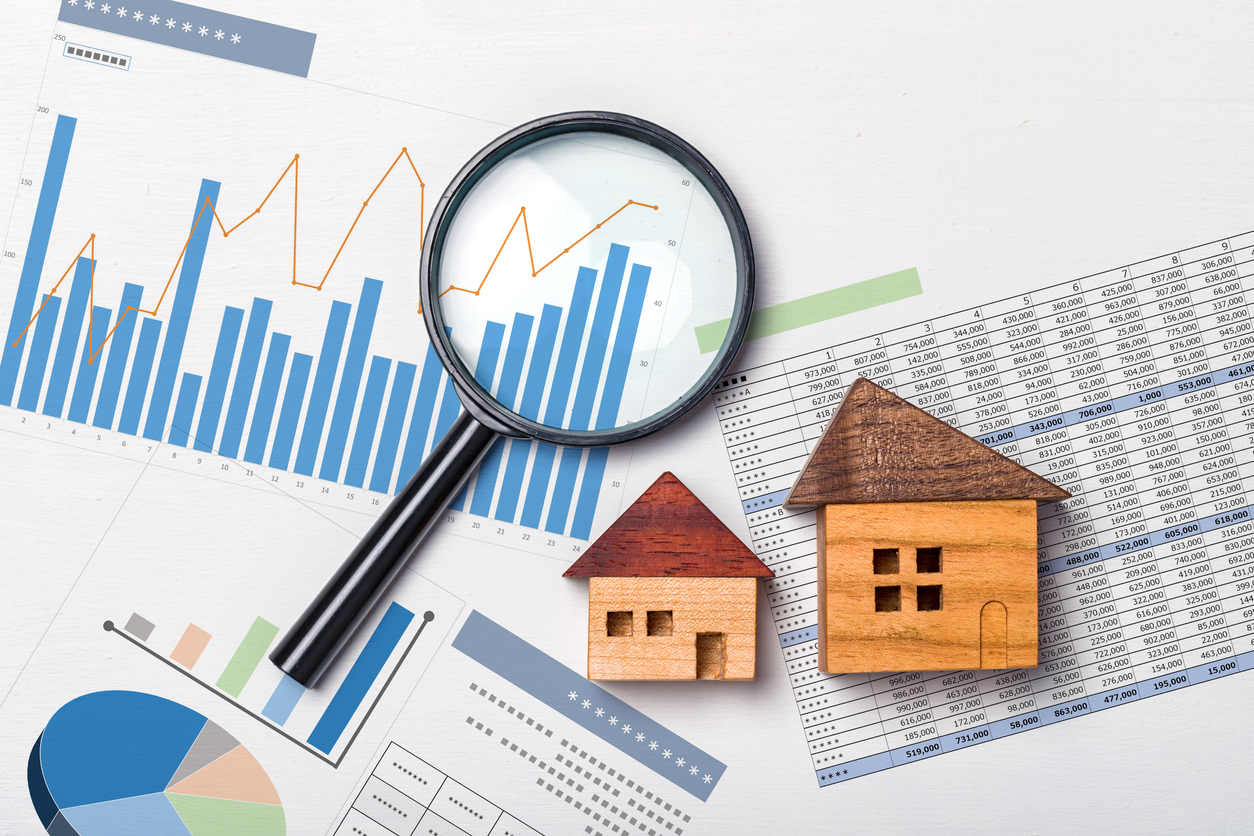 As the real estate landscape evolves, a resounding wave of revised housing forecasts emerges from key industry players. Zillow, Freddie Mac, and Goldman Sachs have all recently unveiled projections that steer towards an upward trajectory for 2023 home values and prices. This collective optimism reflects the complex interplay of market dynamics, demand-supply imbalances, and evolving buyer trends.
Zillow's Optimistic Outlook: Zillow's researchers paint a picture of anticipation, expecting a 5.8% surge in national home values this year, encompassing homes not yet listed for sale. Tight inventory and elevated mortgage rates have prompted this adjustment, influencing their projection of 4.2 million home sales for the year. This figure, while aligned with historical averages, represents a 17% decline from the previous year. Further bolstering their perspective, Zillow envisions a 6.5% uptick in typical home values between July 2023 and July 2024.
Freddie Mac's Balancing Act: Freddie Mac enters the scene with insights into the demand-supply dynamics of the housing market. A demand-supply imbalance is identified as a driving force behind the rebound in home prices. Despite softening labor market conditions and Federal Reserve monetary policy volatility, Freddie Mac anticipates home prices to rise by 0.8% over the next year and an additional 0.9% in the subsequent 12 months. This optimism is rooted in the persistent generational buying trend, fueled by the arrival of Millennial first-time homebuyers reaching prime homebuying age.
Goldman Sachs' Resilience in the Face of Challenges: Global finance leader Goldman Sachs makes its mark by revising its stance on U.S. home prices. Previously anticipating a negative 2.2% change for 2023, the company now projects a positive 1.8% uptick, defying the pressure of rising interest rates. Looking ahead to 2024, Goldman Sachs envisions an even more robust rise of 3.5% in home prices, reflecting the market's resilience in the face of economic shifts.
The Collective Narrative: Amidst diverse perspectives, a unified narrative emerges — a chorus of industry giants projecting an overall uptrend in home values and prices. Market intricacies, demand-driven forces, and generational shifts converge to shape these forecasts. While challenges persist and variables remain, the resilience of the real estate market and its responsiveness to evolving dynamics stand as a testament to its enduring strength.
In the symphony of housing forecasts, a harmonious tune resounds: a trajectory pointing upwards for 2023 and beyond. Zillow's optimism, Freddie Mac's insights, and Goldman Sachs' resilience collectively paint a portrait of a market navigating challenges with unwavering determination. As the year progresses, the unfolding reality promises to be a testament to the intricate interplay of factors shaping the real estate landscape.